Unique Gift Ideas For All Mums in Our Lives: For Mother's Day 2022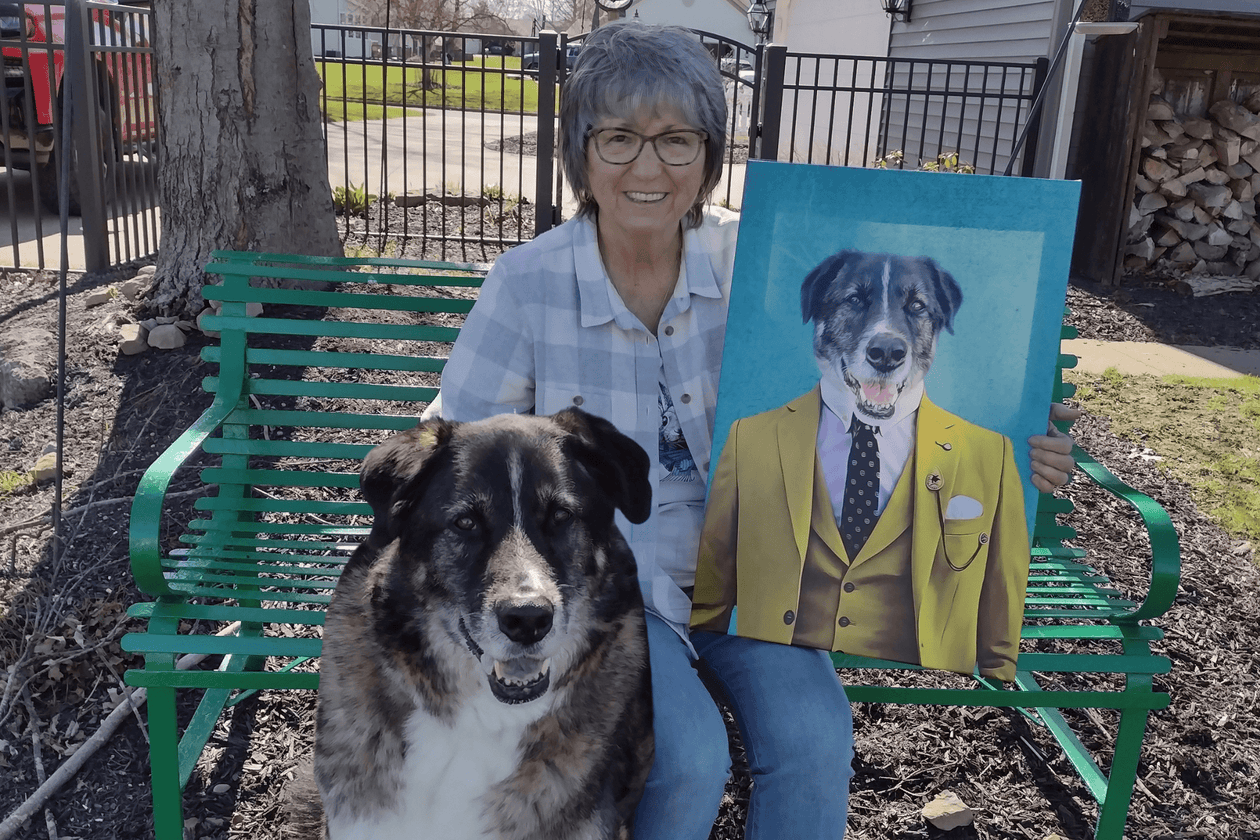 Paww!! It's mothering Sunday, a special day to cherish the beloved mummy figures in our lives. Times like these are perfect for the vengeful, a time to avenge those whom we have been victims of unwavering love and affection. To help our Avengers out, here are some thoughtful and unique Mother's Day gift ideas to wow the deserving victim.  It is important to remember that our gift listing is not just for lovers of dogs and cats but all pet loving mums. These gifts are extra special, and we know you will love them.  
Let your loving momma look her Sunday best with our custom pet t-shirt. These apparels which bear the face of the cherished one are curated with love by your favorite custom pet portrait site, Next Gen Paws. The clothing is made from environmentally friendly materials – it comprises soft ring spun cotton, knit to improve garment beauty and reduce waste. The shirt's ribbed knit creates an elastic feel without losing shape. The best part, we let you see the work before it is complete to ensure you are pleased with our work.
Mother's day is the perfect opportunity to send a token of appreciation to all the pet mums in our lives. They spend all day caring for their four-legged friends without ceasing as they do for you. A canvas pet portrait is the perfect reminder of the bond between mother and ward. They are also a great way of helping our "mummas" immortalize their pets most amazingly and uniquely. Custom pet portraits are not mass-produced, proving to the recipient that a lot of thought went into the gift. Next Gen Paws custom canvas pet portrait allows you to portray your fave friend(/sibling) in a uniquely amusing way. These artworks will add value to any home and are often great conversation starters. Over 1000 customers agree.
It is easy to get carried away by the day's troubles to forget that we have a buddy that misses us. Pet mums need that comforting reminder of that unconditional love, and a phone case with the pet's portrait does this with class anytime and anywhere. Now your busy mum can – at a glance – be reminded of the love and affection of her pawed companion on the go. 
Any mum who loves their furry baby above all will love a cozy and fluffy blanket that adds a bit of warmth to the home. Add a portrait of their four-legged buddy and feel the magic. The Next Gen Paws customized blanket captures your pet in his element. Beyond immortalizing the pet, it is the perfect sleeping companion at the end of a busy day. Now your pet-loving mum can sleep under the watchful eye of her furry guardian.
Fancy printing your pet's art on a glossy mug. Having your furry buddy's portrait immaculately drawn on a piece of everyday cutlery will appeal to many pet-loving mums. Therefore, they are a great Mother's Day gift idea for those who truly adore their pet. Picture them waking up to a mug of coffee with their pet, with their pet. On cold nights, a hot cuppa and the loving gaze of their four-legged friend create a warming feel. Raise a mug to that.
Our selection of personalized Mother's Day gifts ideas ends with a Next Gen Paws custom pet portrait pillow set. These personalized pillows are hand-drawn, capturing your pet's unique personality, and made from 100% recycled material. The Next Gen Paws custom pillows are soft, fluffy, and durable; the Next Gen Paws custom pillows are made from spun polyester that retains its shape and doesn't wrinkle.
Are you unsure of the best Mother's Day gift? Absolve yourself of the pressure and gift a card. Your pet-loving mum can shop for a gift that she loves on the custom pet portrait site Next Gen Paws. Let her choose from an impressive collection of personalized portraits of her pet on mugs, blankets, phone cases, pillows, and canvas.
Is That All? Of Course Not!!!
We know that the main characteristics of pet mums are being extremely loving, altruistic, and caring. However, we also know they are all unique so you can customize these products with a style that reflects their souls. Our collection features over 100+ styles making this one of the more special gifts for all mums in your life 
Keep it simple for mums that love it that way with our impressive collection of minimalist art. Choose from Canvas Pet Portraits of mother and pet, minimalist sibling portraits, two-tone splash oil paintings, cartoon-styled portraits, and watercolor phone cases. 
Is your mum an adventure lover? Then choose art that depicts her awesome trait in style. Take a look at our Harley Pawson custom pet portrait for that awesome biker, or astronaut art for space lovers.
Your pet mum is a star. But if Mumma is a rockstar then you will be pleased with the variety of options we have to make her smile. Take a look at our Pawtorious art or the Elvis Pressley-styled Rock God portrait. 
All screen lovers will enjoy the Harry Potter, Batman, Trekkie, Deadpool, Sherlock Holmes, Peaky Blinders and Game of Thrones styled art on our site. Pick the style that serves as the perfect representation of mum and let our professional artists get it done. 
Ordering from us is simple: choose your portrait style and product type, upload photographs, add to cart and place your order. The rest is left to our expert team of pet lovers who will create a stunning representation of your pet, print and deliver to any destination worldwide. You are entitled to a sneak peak of the art to ensure we get your seal of approval before printing and delivery. 
Pet mums are superstars, and we rarely ever get the chance to say thank you. Thank her in the most special way possible with these gift items and be glad you did.