15 Best Dog Foods for Allergies 2021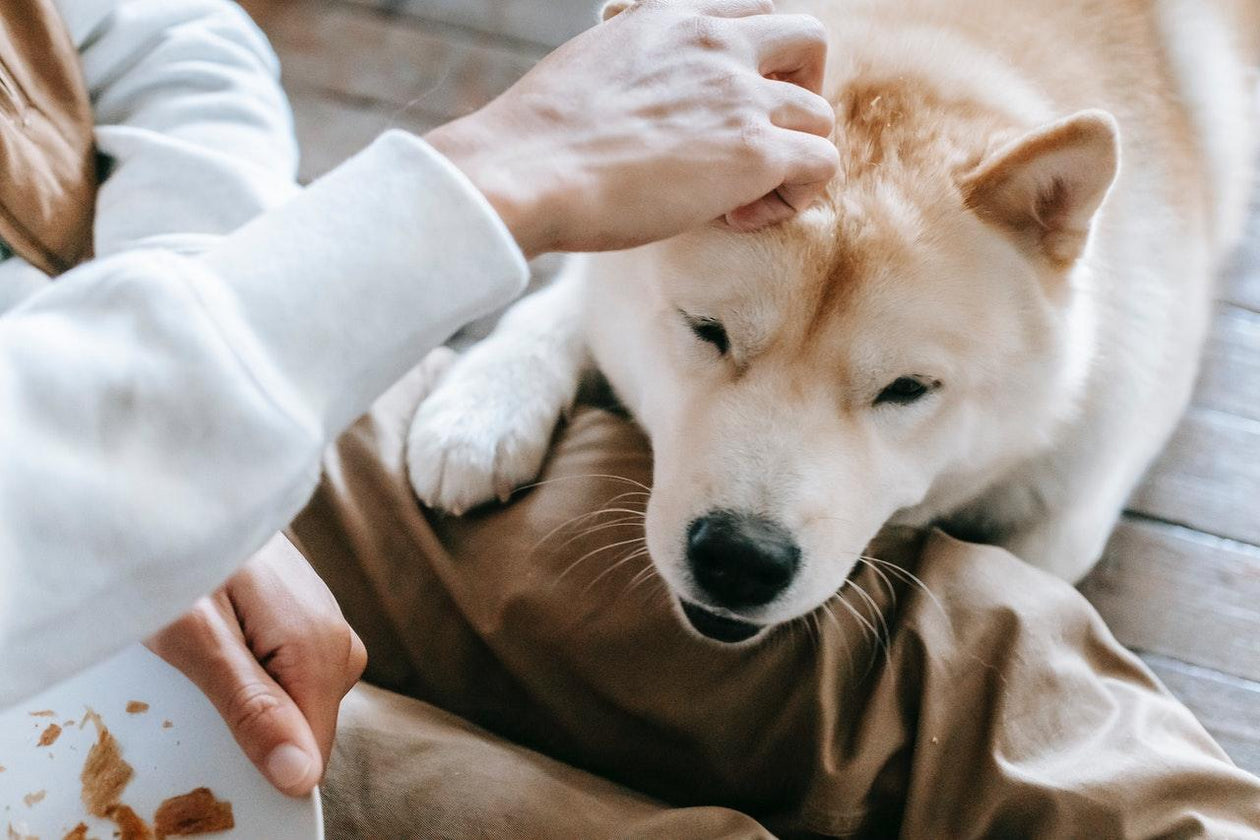 We love our dogs. As a result, we often give them our fruits and veggies, leftovers, and some over-the-counter (OTC) dog foods. Even though dogs are omnivores like humans, it is important to remember that they possess a completely different digestive system. As a result, they can develop allergies that can endanger their lives if they eat everything we consume.
Often our indiscretions lead our dogs to develop complications due to their allergies to the food they are fed. These allergies range from mild to life-threatening. If this has happened to your dog, do not fret; we have provided a guide on what to do to help your dog feel better.
The first step is to take your furry friend to the veterinarian to treat any alarming symptoms and recommend dog foods for allergies. Out of the myriad of solutions in the market, this article will provide you with the best 15 dog foods for allergies.
Types of Dog Foods for Allergies
Dog foods for allergies are either hypoallergenic or limited ingredient foods. The hypoallergenic dog foods are made up of various special proteins that are not seen by the dog's antibodies as antigens, or sickness causing germs, thereby reducing allergic reactions. The ideal person to prescribe such foods is a veterinarian.
On the other hand, limited ingredient foods strip off the complexities of standard dog meals, containing the minimum ingredients required to give your pet the needed nutrients. The advantage of the lesser ingredient dog meals is that they help you detect the exact food item or allergen your dog may be allergic to.
Both types of dog foods for allergies can be gotten at the local pet store or ordered online. Regardless of your preference, here are the best to buy.
15 Best Dog Foods For Allergies
1. Overall Best Dog Food for Allergies: Royal Canin Veterinary Diet Gastrointestinal Low-Fat
According to research, this is the best dog food for allergies. This wet dog food is rich in Omega 3, probiotics, and antioxidant blends of foods that are crucial nutritional requirements for a healthy and happy dog. It also has proteins, grains, and pork by-products, as well as a host of other nutrients for your dog's consumption.
2. Best Limited Ingredient Wet Food for Adult Dogs: Merrick Diet, Turkey and Rice Dog Food
This limited ingredient diet food is a canned product that contains brown rice and turkey. It is mainly made up of oatmeal, turkey liver, brown rice, turkey broth, deboned turkey and contains a lot of meat. However, it is best suited for adult dogs, not puppies.
3. Best Hypoallergenic Dog Food for All Dogs: Purina Pro Plan  Chicken Flavor Veterinary Diets HA
With ingredients like coconut oil, powdered cellulose, corn starch, hydrolyzed soy protein isolate, and partially hydrogenated canola oil, this dog food is for a hypoallergenic diet. This meal is grain-free and should only be fed to adults, not puppies.
4. Best Limited Ingredient Dry Dog Food for All Dogs: Taste of the Wild Prey Angus Beef 
Safe for puppies and adults, this limited ingredient diet food comprises tomato pomace, natural flavor, sunflower oil, beef, and lentils. It is also grain-free.
5. Great Dry Dog Recipe for Adult Dogs With Allergies: Canidae Grain-Free Pure Real Salmon and Sweet Potato
Designed for a limited ingredient diet, this dog food comes highly recommended for adult dogs. Never serve this grain-free meal to puppies. It consists of salmon, peas, potatoes, and menhaden fish meal.
6. A Customized Single Protein Diet for All Dogs: Nom Nom Fresh
Made from ground pork, green beans, squash, kale, and russet potatoes, this is a grain-free dog food created for a limited ingredient diet. It is suitable for puppies, adult dogs, and even dogs of large breeds.
7. Recommended Wet Dog Food for Allergies: Wellness Simple Limited Ingredient Diet Turkey and Potatoes
Equally not ideal for puppies, this grain-free product is composed of peas, ground potatoes, turkey meal, and deboned turkey.
8. Recommended Budget Food for Dog Allergy: Rachael Ray Nutrish
This dry dog food is an excellent solution for allergies and is suitable for dogs of all ages. It is balanced and complete in nutrients, with an incredible amount of vitamins, minerals, and Omega fatty acids.
9. World Renowned Premium Solution for Allergies: Purina Pro Salmon and Rice Formula
Only for adult dogs, this food for dog allergies contains essential nutritional ingredients like Omega 3 and 6, zinc, glucosamine, and calcium. It comes in a dry form.
10. Best Dry and Wet Dog Food MIX for Small Dogs With Allergies: Blue Face Buffalo Basic
The Blue Face Buffalo Basic is a limited ingredient diet food, that comes in a wet form and contains Omega 3 and 6 oils. This meal is ideal for small breed adult dogs with allergies.
11. A Premium Meal Solution for Allergies: Zivi Peak Air-Dried Lamb Dog Food

The Zivi Peak Air-Dried lamb dog food comes in pellets and is for all life stages. Its key nutritional values are the absence of grains or fillers. This meal is pure, natural, and highly rich in nutrients.
12. Recommended Grain Free Meal for Dog's With Allergies: Taste of the Wild Pacific Stream
With key nutritional inclusions like Antioxidants, probiotics, Omega 6 fatty acids, and Omega 3, this hypoallergenic diet food is grain-free and dry.
It is one of the best vet-approved dog foods for allergies. This dog food is only for adults and should not be eaten by puppies.
13. An Easy to Digest Dog Food for Allergies: Nutro Limited Ingredient Diet
Packed with vitamin D3, Zinc, Selenium, Vitamin E, and B, this is grain-free dog food is ideal for dogs with digestive issues. Although most dogs find this food easy to digest, only adult dogs should consume it.
14. Recommended Limited Ingredient Dog Meal for Allergies: Instinct Limited Ingredient Dog Food
Produced as a dry dog food, this limited ingredient diet product exclusive to adult dogs is rich in vitamin A, folic acid, zinc, vitamin D, and vitamin B12.
15. Best Vet-Approved Meal for Dog Allergies: Hill's Science Diet Dog Food
This dry dog food is ideal for pets with a sensitive skin and stomach. The meal is rich in prebiotics, vitamins and omega 6. 
Conclusion
There you have it, the 15 best dog foods for allergies. These hypoallergenic and low ingredient dog foods will keep your best friend in the best of spirits and health.
As mentioned earlier, it is of utmost importance to see the vet first and follow the prescription on how to administer these dog foods for allergies. By doing so, you should keep your sensitive canine companion in top form and high spirits.