13 Fun Ways to Celebrate Your Dog's Special Day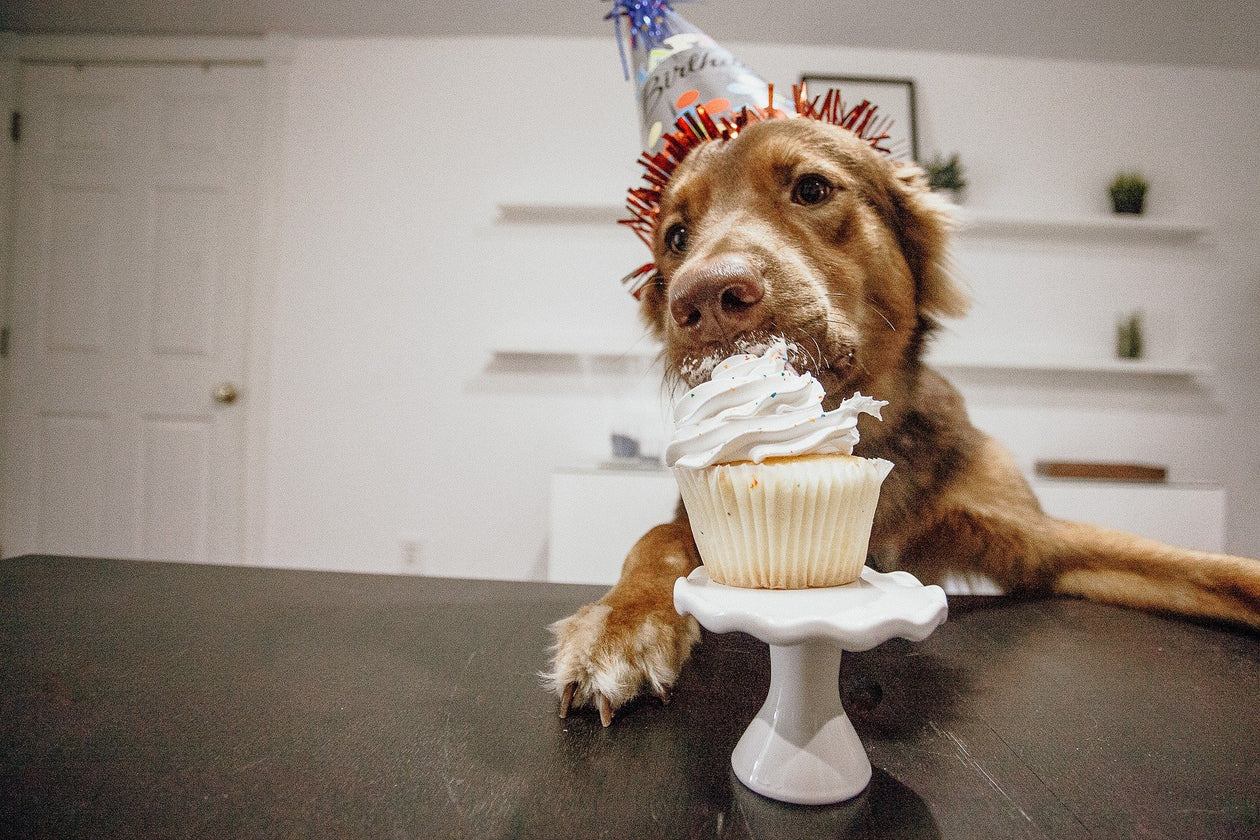 Celebrating a new year in your dog's life is a significant event. Your dog's birthday is definitely the perfect time to make your pet feel extra special. They love treats and toys and would never turn down a dog cake. This suggests a dog birthday party is the way to go right? Well, planning a dog birthday party could be daunting sometimes. 
Finding Fun Ways To Celebrate Your Dog's Special Day
We all want different things in life and helping your dog decide what they want for their birthday isn't always easy. Turns out the best birthday gifts for dogs don't have to cost much. Items like a dog birthday hat or a dog birthday bandana can go a long way. Your dog can identify them as special gifts for a special day.
Considering all this, it will help to have a range of dog birthday ideas. Well, this article is created to simplify the process by providing 13 fun ways to celebrate your dog's birthday.
1. Hosting a dog birthday
This is one the first ideas that comes to mind. Putting together a beautiful party might look difficult but here are some dog birthday party ideas for throwing a successful party.
Decide on a date. If you don't know your dog's big day, make one up and stick to it.
Choose a safe place for your party. It is best to have the party outdoors, so all dogs have a place to go to the bathroom. If you or someone you know has a large backyard you can have the party there.
Make a guest list. Try to invite dogs that you and your pup are familiar with. Do not invite dogs that you know have a tendency to be aggressive.
Make and send invitations. Send out invitations in advance so your guests have enough time to RSVP.
Think of a fun theme. Make the party enjoyable for both the dogs and their owners by coming up with a dog-related theme.
Plan party games. Dogs are pretty easy to please, nonetheless, ensure they have fun activities to keep them occupied and out of trouble.
Purchase food for your dog guests. With all the fun party activities you planned, your dog guests are going to be hungry. Be sure to have enough for all of the dogs you invite.
Provide plenty of water. Make sure you provide water for your dog guests, keeping dogs hydrated is very important.
Prepare food for your human guests. Plan to feed not just the dogs, but their humans as well. You can keep it simple, maybe make snacks available.
Make party favors for the guests. A fun way to end your party and say farewell to your furry guests is by handing out "doggy favors."
2. Take your dog out and let it pick out a gift
This is also a mechanism to bond with your pet and you may even be amazed at the gift they will pick for themselves.
3. Make your dog's favorite treat
You could use your dog's birthday as an opportunity to give your pup special dog birthday treat. This can be their favorite meal or even a new special treat which you think they will enjoy.
4. Go on a walk with your dog, especially on a new trail
Dogs love to explore new paths. When you both take out the time to go for a walk or explore a new path together, your dog will thank you for it.
5. Spend the day with them and spoil them with love and attention
This could be the equivalent of a spa day. Cuddling, walks and play time together.
6. Play games with your dog on their special day
Most dogs love to play. You and your dog can have fun on this special day by playing games. Playing games together is a great way to strengthen your connection with your pet. It is also a means of keeping their mind sharp and maintaining cognition as dogs get older. Even during inclement weather or when you are otherwise unable to play outside, you can play great indoor games with your dog.
7. Let your dogs unwrap their presents
The most interesting part of birthday presents is when unwrapping them. If your dog hasn't unwrapped a present before, you could keep the wrapping simple, thereby creating a fun activity.
8. Go swimming!
This is an interesting thing to try out, especially if your dog loves to play with water. You both could go to a local beach or a dog friendly pool. To spice it up, you could go along with some of your dog's friends.
9. Movie night
Whether or not you watch dog movies, you and your dog could watch movies together while sitting next to each other. You can have light snacks to spice things up a bit.
10. Try out doggie ice
cream
No, we did not forget that ice cream isn't good for your dog's gastro-intestinal tract, that is why we recommend doggie ice It should be ice cream made from something that is healthy enough for your dog to consume.
11. Take a ton of pictures
Let this day be the one day you take many pictures of your dog! Afraid of being "that dog mom or dad" – do it anyway. Celebrate with taking many pictures and post them all. Scream from the rooftop, it was your dog's special day!
12. Set up a doggie play date
Another simple way to make your dog's birthday extra fun is by setting up a doggie playdate. Invite your dog's best dog friend over for some play time. It may seem rather simple, but that one on one play time is really fun for dogs. Just remember to keep an eye on things. Play dates can be exhausting for dogs, even as it is fun, so make sure the dogs have access to fresh water at all times.
Conclusion
Celebrating your dog's birthday party doesn't require you going over the top, but you and your dog should utilize the occasion to bond and have fun, no matter how little. As it turns out, what they'd really love is to spend as much time as possible with you.