10 Wedding Gifts For Dog Lovers 2021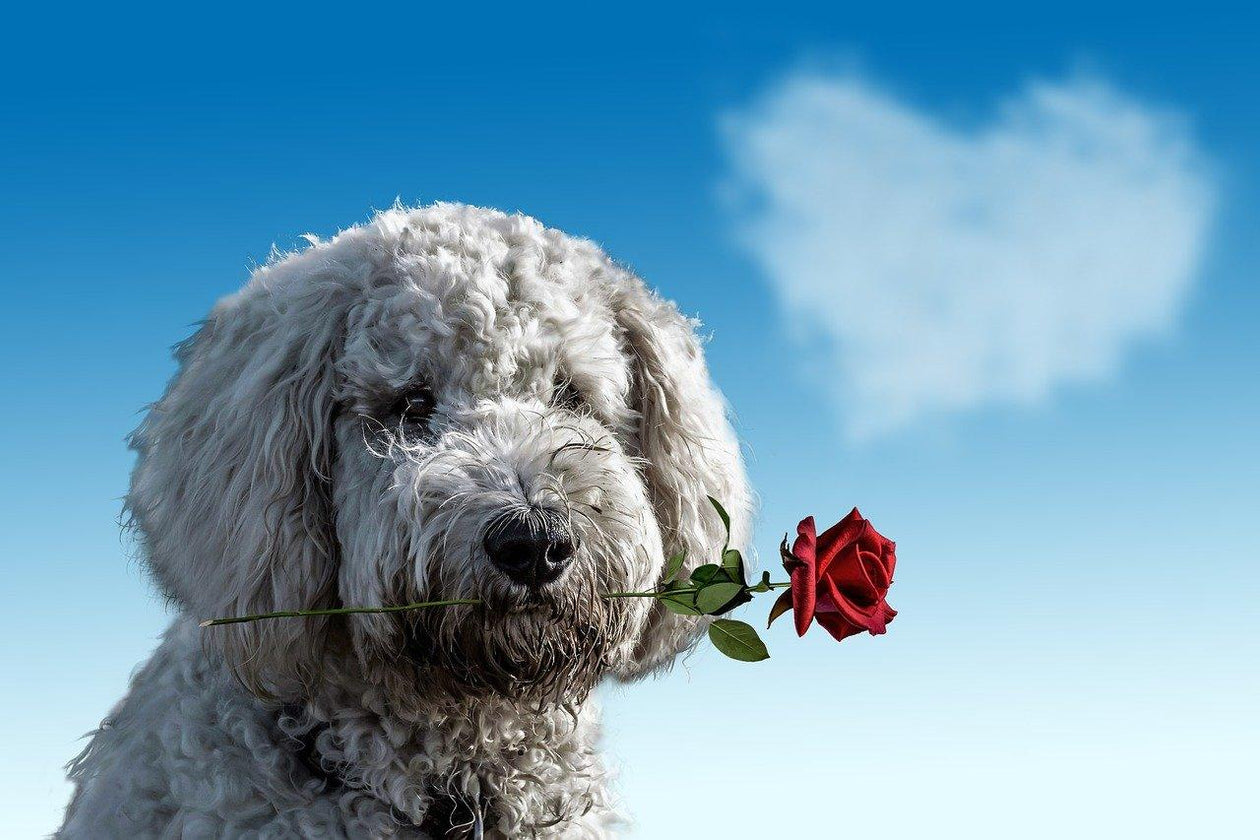 If you're looking for some fantastic wedding gift ideas for dog lovers, we've got you covered!
That wagging tail and unconditional love are just a couple of the reasons why so many people LOVE dogs. We wanted to celebrate those canine enthusiasts by assembling a list of wedding gifts for the dog lovers in your life! 
From custom portraits to treat tossers, you'll find the perfect present below for any budget!
A lot of us spend much more time in the kitchen as we tend to eat healthier and look after ourselves. Well, even while you're whipping up something healthy or fancy, you can do so on you'll be doing so with smiles!
These personalised bamboo cutting boards make a special and unique gift for a wedding, anniversary, family gift, or any special occasion. The engraved side is for display while the other side is left plain for chopping. The design will be adjusted to the proportions of the cutting board.
2. Pet Pillow
Looking for the most comfortable wedding gift for those pet lovers? Then take their comfort to new heights with this awesome custom pet printed pillow! Pets offer us the most loyal and unconditional love, you can now have your best friend into a huggable, cuddly pillow that you can take with you wherever you want!  This pet memento is the perfect, most amazing gift for any couple getting married!
3. Handcrafted Stone Golden Retriever Coaster Set
Keep your tables safe and show your love for man's best friend with Golden Retriever coaster set!  This is the perfect wedding gift for dog lovers! Newlyweds always have some friends over for dinner or are throwing a wine party, without a set of reliable stone coasters for drinks chances are their tables and counters are going to end up with more than a few stains.
You & your pet will both love this amazing gift! Simplify the dog bathing process at your home, with Aquapaw. This combination of sprayer/scrubber saves water, produces less mess, and helps your dog feel comfortable. All at the same time. Aquapaw is easy to install and operate. Can be used inside or outside.
This is the perfect solution for those evenings when those dog lovers you know have to work late or will be out longer than expected. That's why someone created a voice-activated camera with night vision to keep an eye on the doggie while they're out. It works with Alexa and a smartphone, and it'll let them know when the dog is barking. It also has a function allowing the owner to speak and calm him down! 
These gorgeous multipurpose and handsfree leashes are soft, long-lasting, and handcrafted using 100% natural three-strand cotton rope! They will make for a truly beautiful wedding gift for the dog-loving couple in your life. They are dip-dyed in eco-friendly dyes to create a beautiful effect and the leashes are hand-spliced and whipped for additional strength and security. On the other end of the leash, it can be clipped around a pole, your waist, or be attached to a removable handle.
We know that we love our pets, but do we exactly know what breed or genetics our baby pups have? Well, now you can give a unique wedding gift to the lucky couple, a dog breed identification kit! Seeing the breeds your dog inherited will help you understand their personality along with what keeps them happy. Do they need a lot of exercise? Are they food-motivated? Do they like a good brain tease? Adapt your care routine based on their breed results.
That's right, it's about time that your pups have a deliciously prepared, unprocessed treat! This will make for an amazing wedding gift to the lovely couple. They'll be able to make delicious, homemade dog treats with natural ingredients from their own kitchen for their furry loved ones!
Deep in our hearts we still believe that the best wedding gift for a dog lover is one that will live on forever and that we couldn't share a list without us listing one of our very own custom pet portraits! You would be amazed at the variety and the simple awesomeness of our selection. We can't get enough of the cuteness!
Just getting married deserves a little something special. We know that the honeymooners love their dogs just as much as they love their early morning brew! A custom printed pair of mugs would be the perfect gift to fit their morning routine.