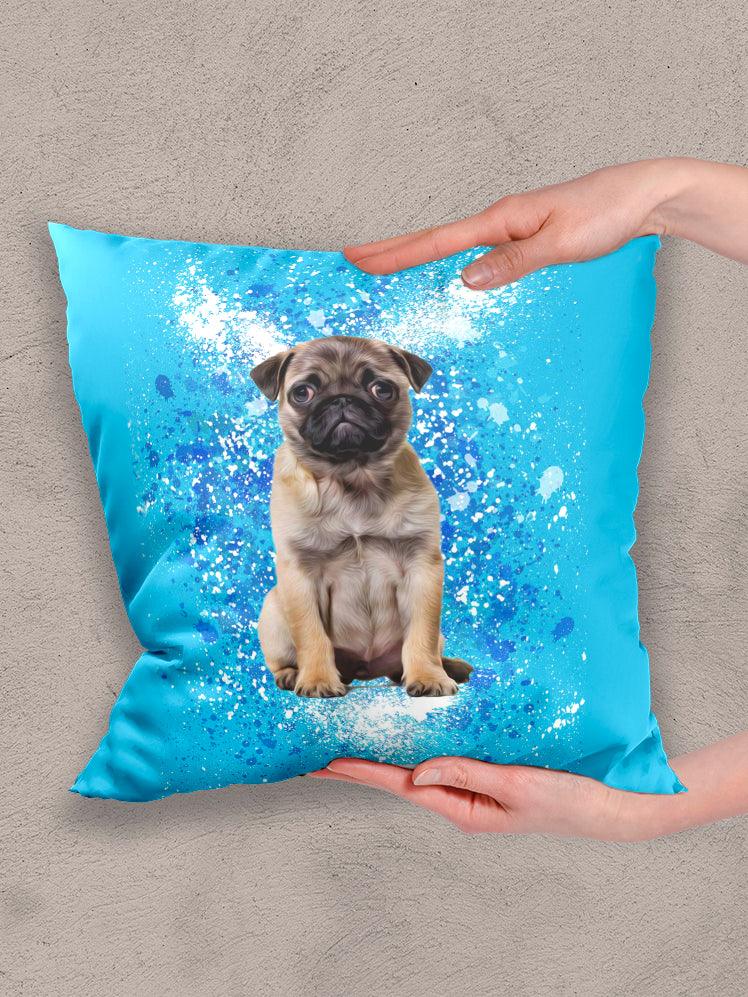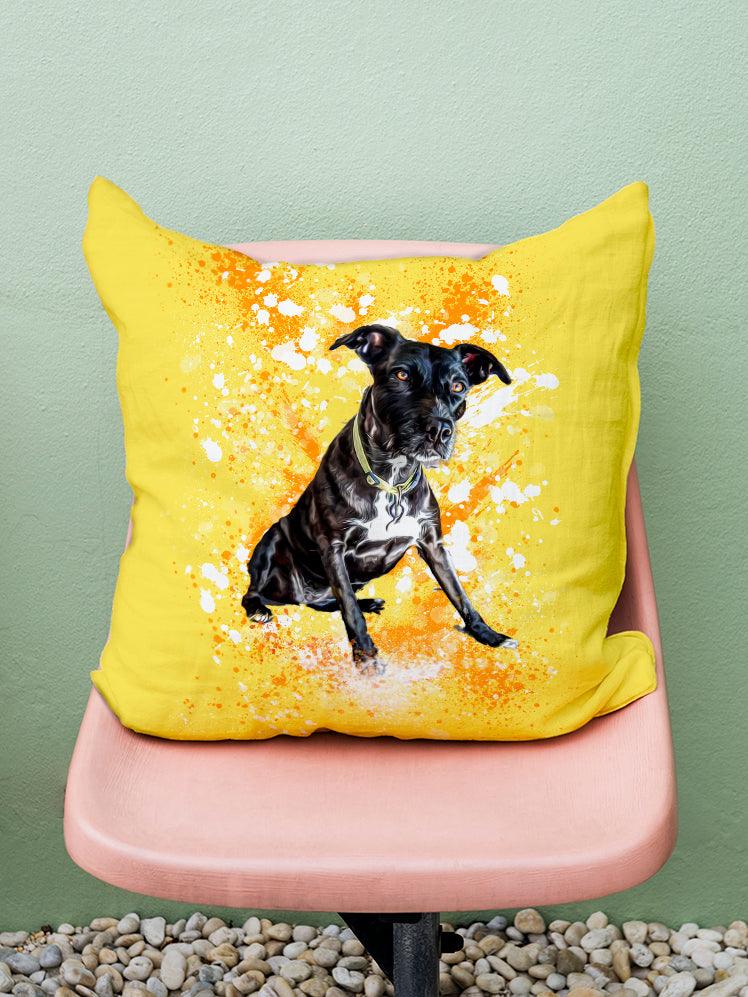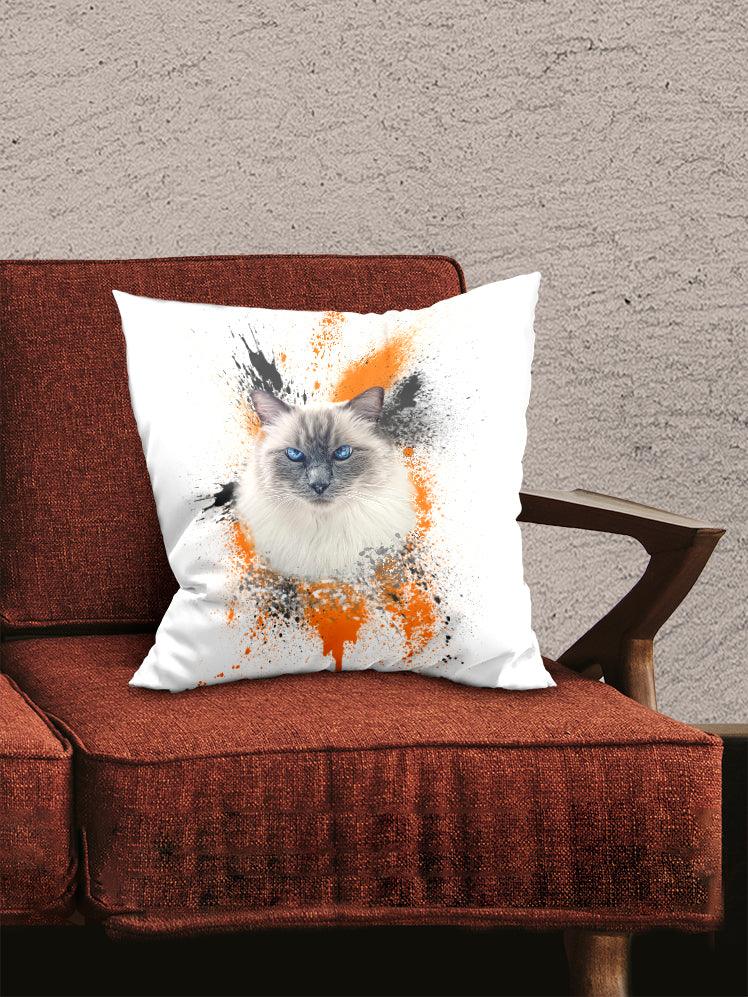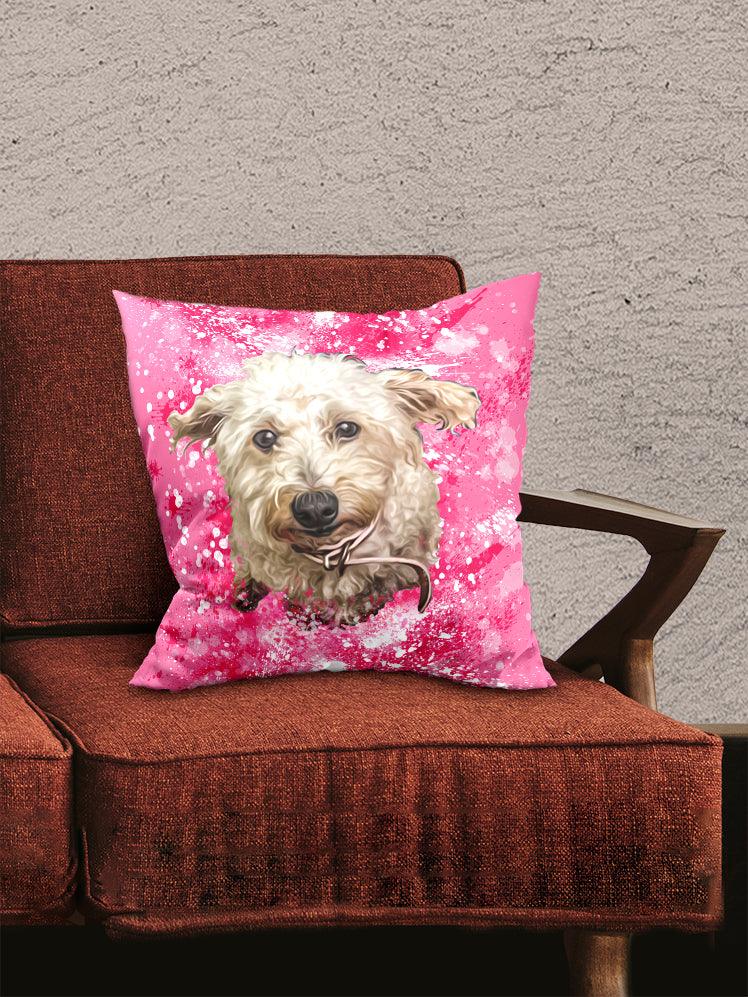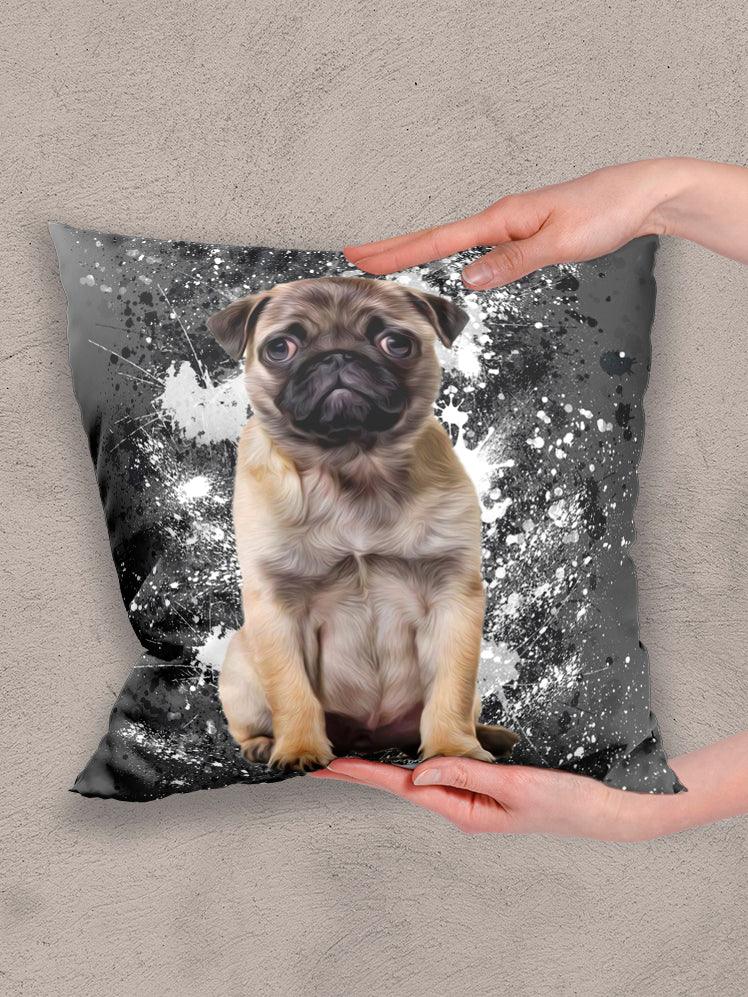 Splash Oil Painting
Custom Pet Pillow
Transform your pet into the colourful portrait with a touch of fun and amusement... 
Capture your pet's unique personality and true character with this beautiful Pet Portrait Pillow.
Surprise your bestie, your mom, your dad or your loved one who loves their furry baby more than anything.
Treasure those beautiful memories of your beloved pet, transform that room into a corner full of joy and amusement!
Amaze everyone and get used to the "OMG, That is HILARIOUS, Where did you get this from?"
Devil is in the details
We get to know you, your family and most important of all, your furry baby and where you want to place your artwork in order to support you through out your journey.
All orders are printed LOCALLY, so you can rest assure your pillow arrives fast and secure (no boarder clearances which can cause days of delay if an international pet portrait company is preferred (For rest of world see our shipping guide

).

We only use ultra-durable spun polyester threaded pillow case, that retains its shape, doesn't wrinkle, and doesn't require ironing!
Your pillow comes with a super soft and fluffy pillow insert that is made from 100% recycled material.
Concealed zipper allows you to remove the pillow cover for cleaning. Our pillow cases are suitable for Machine wash at 40C (104F).

High quality inks which are resistant to fading, scratches, water and chemicals.
Our aim is to make sure you are 100% happy with your final design. That's why we offer UNLIMITED REVISIONS to make sure your pawtrait is as perfect as your furry baby!
Still unsure? please do not hesitate to give us a yell! We are only a phone call away! While you are at it, Check out our reviews from animal lovers just like you!
| Product Type | Country | Standard Delivery | Express Delivery |
| --- | --- | --- | --- |
| Canvas | Australia | 7-10 Business Days | 5 Business Days |
| Canvas | Canada | 6-10 Business Days | Contact Us |
| Canvas | New Zealand | 8-10 Business Days | 5 Business Days |
| Canvas | United Kingdom | 8-10 Business Days | Contact Us |
| Canvas | United States | 8-10 Business Days | 5 Business Days |
| Canvas | Rest of the World | 2 Weeks | Contact Us |
| Product Type | Country | Standard Delivery | Express Delivery |
| --- | --- | --- | --- |
| Pawdie Hoodie | Australia | 12-18 Business Days | 10-15 Business Days |
| Pawdie Hoodie | Canada | 12-18 Business Days | 10-15 Business Days |
| Pawdie Hoodie | New Zealand | 12-18 Business Days | 10-15 Business Days |
| Pawdie Hoodie | United Kingdom | 12-18 Business Days | 10-15 Business Days |
| Pawdie Hoodie | United States | 12-18 Business Days | 10-15 Business Days |
| Pawdie Hoodie | Rest of the World | 12-18 Business Days | 10-15 Business Days |
| Product Type | Country | Standard Delivery | Express Delivery |
| --- | --- | --- | --- |
| T-Shirts | Australia | 7-10 Business Days | 5-8 Business Days |
| T-Shirts | Canada | 7-10 Business Days | 5-8 Business Days |
| T-Shirts | New Zealand | 7-10 Business Days | 5-8 Business Days |
| T-Shirts | United Kingdom | 7-10 Business Days | 5-8 Business Days |
| T-Shirts | United States | 7-10 Business Days | |
| T-Shirts | Rest of the World | 2 Weeks | 10-15 Business Days |
| Product Type | Country | Standard Delivery | Express Delivery |
| --- | --- | --- | --- |
| Phone Case | Australia | 7-10 Business Days | 5-8 Business Days |
| Phone Case | Canada | 6-10 Business Days | 5-8 Business Days |
| Phone Case | New Zealand | 8-10 Business Days | 5-8 Business Days |
| Phone Case | United Kingdom | 8-10 Business Days | 5-8 Business Days |
| Phone Case | United States | 8-10 Business Days | 5-8 Business Days |
| Phone Case | Rest of the World | 2 Weeks | |