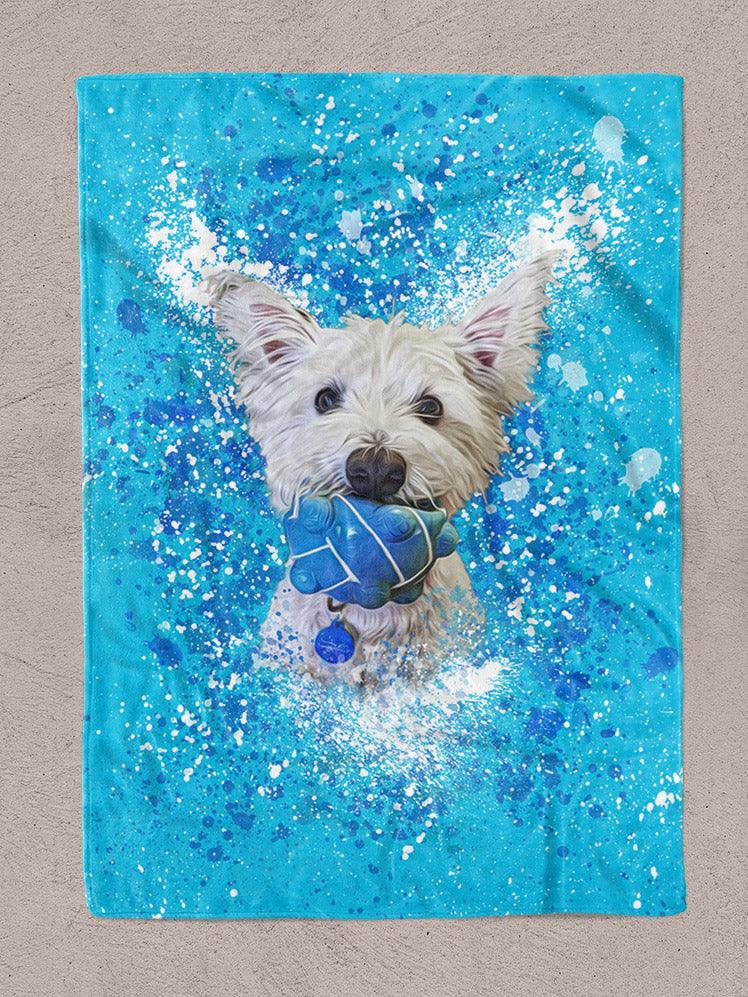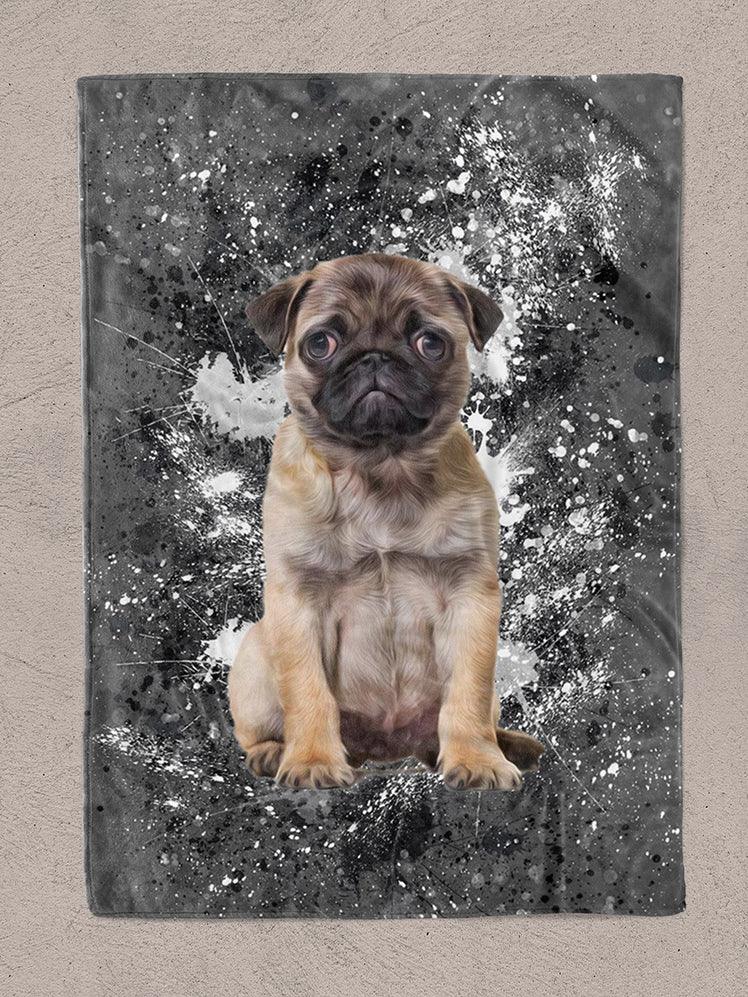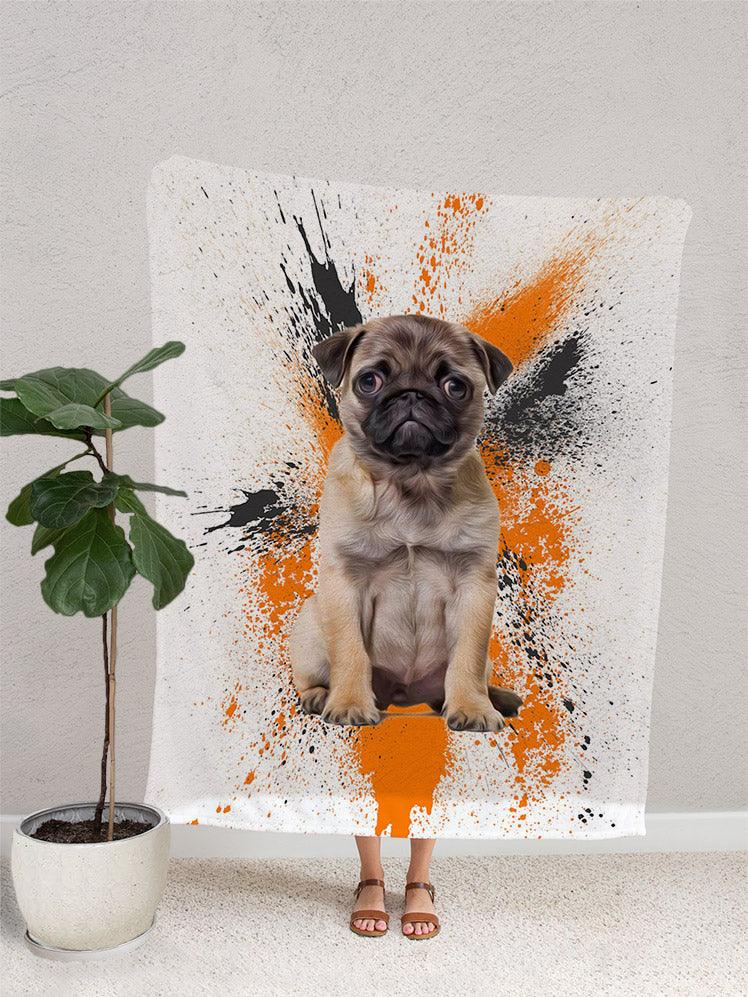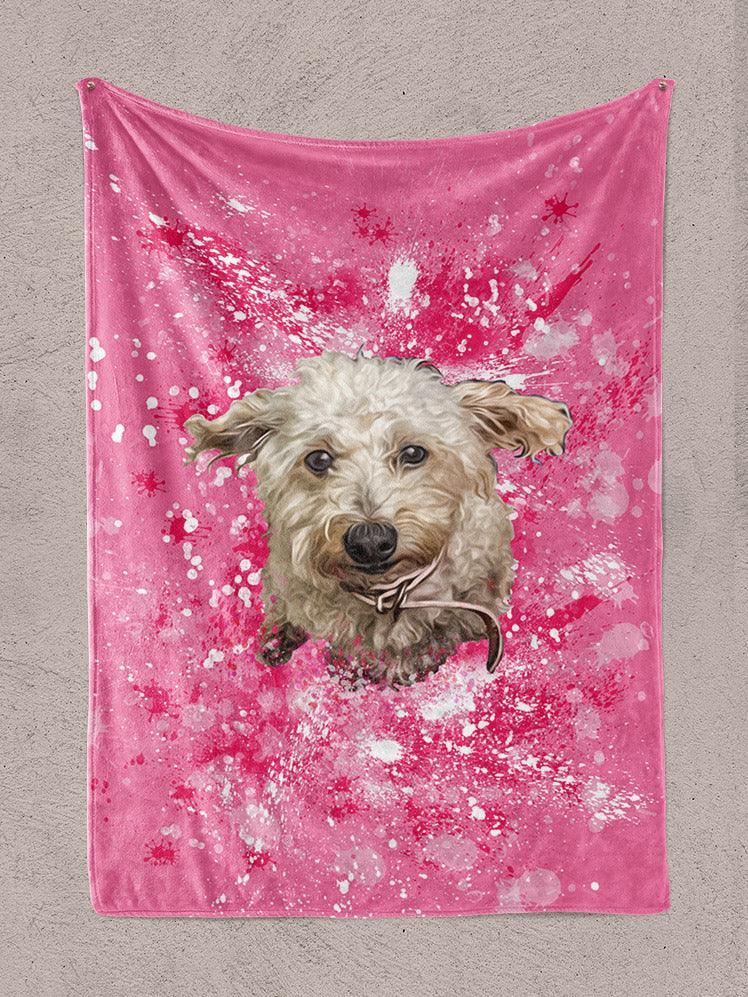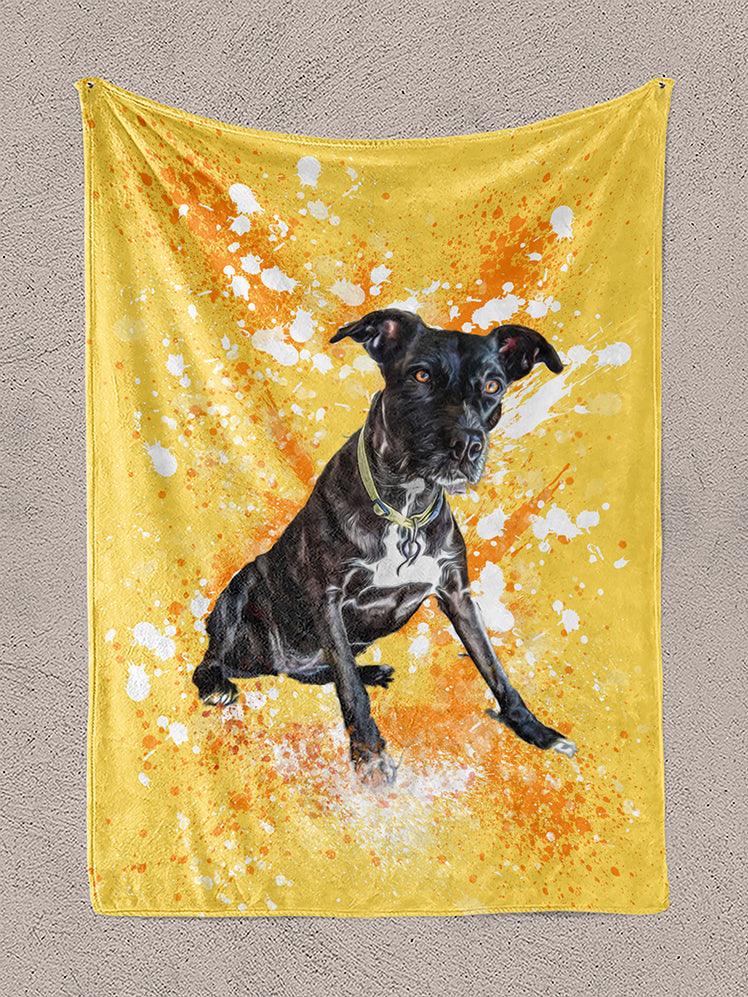 Splash Oil Painting
Custom Pet Blanket
Transform your pet into the colourful portrait with a touch of fun and amusement... 
Capture your pet's unique personality and true character with this beautiful pet portrait
Create a cozy, fluffy and warm atmosphere at home with this super comfy blanket. It is soft to touch and perfect for any home or a gift for your friends and family!
Surprise your bestie, your mom, your dad or your loved one who loves their furry baby more than anything
Treasure those beautiful memories of your beloved pet.
Amaze everyone and get used to the "OMG, That is HILARIOUS, Where did you get this from?"
Product Details
We are working with a printing partner operating in 32 countries with over 100 locations to make sure your product is printed and delivered as fast as possible!

Extremely strong and durable synthetic fabric retains its shape and dries quickly!

The blanket is sewn around the edges with double stitching, making it long-lasting and durable.

Can be hand washed.
Our aim is to make sure you are 100% happy with your final design.  That's why we offer UNLIMITED REVISIONS to make sure your pawtrait is as perfect as your furry baby!
Still unsure? please do not hesitate to give us a yell! We are only a phone call away! While you are at it, Check our our reviews  from animal lovers just like you!
| Product Type | Country | Standard Delivery | Express Delivery |
| --- | --- | --- | --- |
| Canvas | Australia | 7-10 Business Days | 5 Business Days |
| Canvas | Canada | 6-10 Business Days | Contact Us |
| Canvas | New Zealand | 8-10 Business Days | 5 Business Days |
| Canvas | United Kingdom | 8-10 Business Days | Contact Us |
| Canvas | United States | 8-10 Business Days | 5 Business Days |
| Canvas | Rest of the World | 2 Weeks | Contact Us |
| Product Type | Country | Standard Delivery | Express Delivery |
| --- | --- | --- | --- |
| Pawdie Hoodie | Australia | 12-18 Business Days | 10-15 Business Days |
| Pawdie Hoodie | Canada | 12-18 Business Days | 10-15 Business Days |
| Pawdie Hoodie | New Zealand | 12-18 Business Days | 10-15 Business Days |
| Pawdie Hoodie | United Kingdom | 12-18 Business Days | 10-15 Business Days |
| Pawdie Hoodie | United States | 12-18 Business Days | 10-15 Business Days |
| Pawdie Hoodie | Rest of the World | 12-18 Business Days | 10-15 Business Days |
| Product Type | Country | Standard Delivery | Express Delivery |
| --- | --- | --- | --- |
| T-Shirts | Australia | 7-10 Business Days | 5-8 Business Days |
| T-Shirts | Canada | 7-10 Business Days | 5-8 Business Days |
| T-Shirts | New Zealand | 7-10 Business Days | 5-8 Business Days |
| T-Shirts | United Kingdom | 7-10 Business Days | 5-8 Business Days |
| T-Shirts | United States | 7-10 Business Days | |
| T-Shirts | Rest of the World | 2 Weeks | 10-15 Business Days |
Product Type
Country
Standard Delivery
Express Delivery
Phone Case
Australia
7-10 Business Days
5-8 Business Days
Phone Case
Canada
6-10 Business Days

5-8 Business Days

Phone Case
New Zealand