Why Custom Pet Portraits Are the Best Gift For Any Pet Lover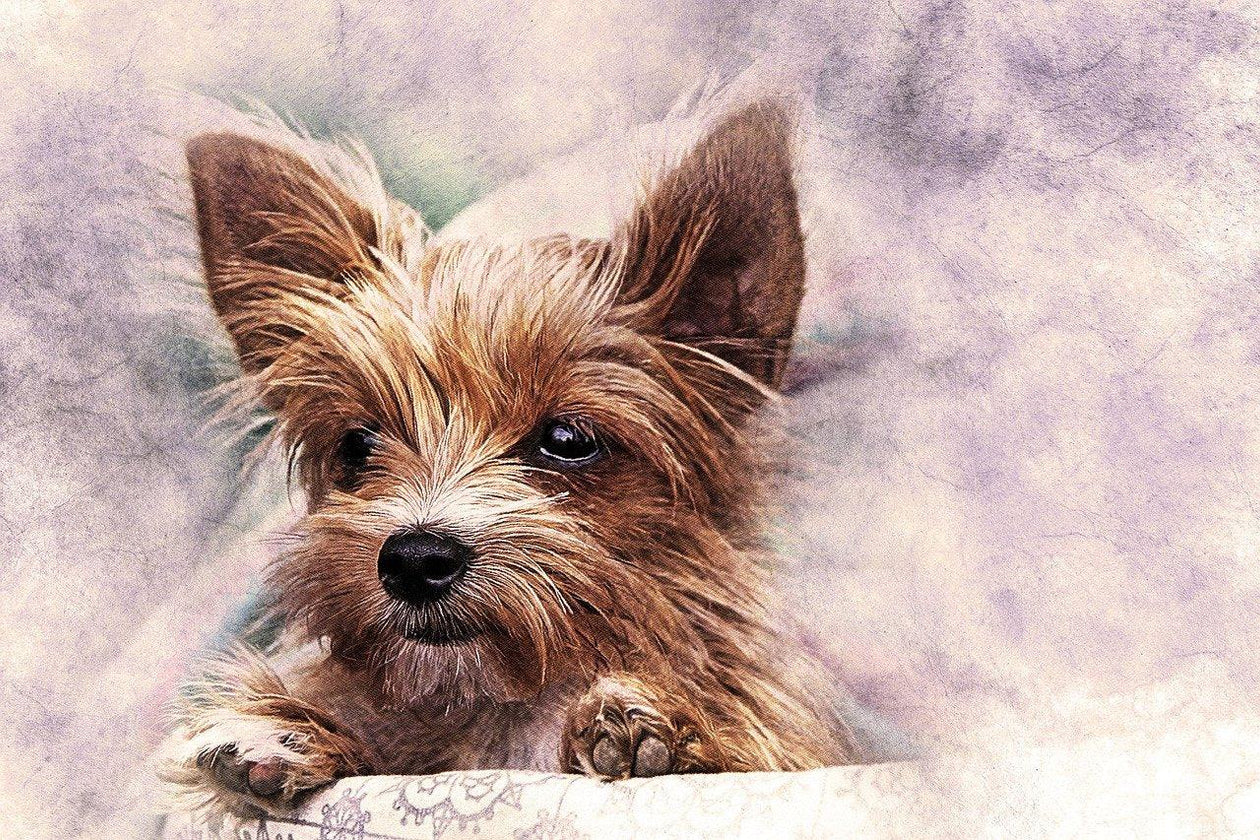 There are tons of gifts you can give a pet lover. These include games, toys and even food. Despite being an extremely common gift, pet toys are not ideal. Every pet lover usually has tons of that already. Giving a pet lover pet food is great but it does not show that a lot of thought was put into the process. These types of gifts will generate no more than a courteous thanks before fading away into the depths of memory after a few weeks.
On the other hand, custom pet portraits are a clear representation of the thought, time, and effort put into gifting long-lasting memories. That said, here are a few reasons why customized pet portraits are the best gifts for any pet lover.
Why Are Custom Pet Portraits The Best Gift? 

1.     They are a clear symbolism of your love for their pet.
Our furry friends are hardly ever going to outlive us. This sad truth is the reason why custom pet portraits are a perfect gift. They help memorialize your pet. These pet portraits keep memories of when the pet was in its happy, natural state. While these gifts make the perfect memorial gifts, they are also perfect for birthdays or any other celebration of life.
2.     Conversation starters
Having a custom cat art or dog design adorn your walls is always a conversation starter. It may not be your intention, but such artworks are usually impressive. Any pet lover would certainly love to own a talking piece. More so, where the artwork is about a loved one.
3.     They are treasured gifts
Your cat or dog canvas gift may likely be the best gift your pet-loving friend has received. These gifts carry a sentimental value or attachment, making you a gift-giving winner. Many gifts will wow your pet-loving friend. None will keep them as lost for words as carefully thought custom pet portraits. 
4.     Pets are family
Every pet lover considers their pets as family. Just as we love to have the portraits of our loved ones on the walls of our homes, our pets deserve a fitting portrait adorning their home.
5.     They are an amusing sight
Hardly is anything as uplifting as the sight of your pet in all its glory, looking like the true royal it is. A royal pet portrait of a pet lover's cat or dog will always ignite fun memories and conversations, lightening the mood.  
Custom pet portraits Ideas you cannot afford to miss.
Pet canvas portraits are the best way to showcase your pet's true personality. It also provides you with the opportunity to create wall art that stands out in any pet lover's home. These will be conversation starters and will always keep you, the donor, in mind. Next Gen Paws provides an incredible array of canvas portrait options to help you give your pet the most fitting identity.
One of the most popular cat canvas designs is the "The General," depicting your feline friend in a renaissance military outfit. There isn't a better way to tell the world who's really in charge of the home. If you are keen on adding a bit of magic to your pet lover's home, send in a dog canvas portrait of the pet in Harry Pawter's Gryffindor outfit. There are tons of other themes to help you rep your four-legged buddy in a befitting way.  
If your pet-loving friend is always on the go, a nice smartphone case with the pet's image will do. Such a gift serves as a constant reminder of the bond they share.
Custom pet blankets are an incredible testament to love. You can choose to personalize it as you deem fit with a pet and human portrait or with simply a solo drawing of the pet.
Many people often feel that they have everything they need. Therefore it is often an ordeal picking out the best gifts for them. Custom pet mugs are daily gifts that show that you are thinking of them and their pet too.
Beautifully curated pillows with your favorite pet's image are thoughtful gifts that any pet lover will appreciate. Etch your pet's face in fabric with minimalist design custom pillows that serve as a fluffy reminder of a furry friend.
Doubtful about the best gift to gift your friend. Why not send a gift card to get a preferred pet portrait. A gift card helps relieve you of the pressure of picking a portrait, sending in photographs, and hoping to God your pet lover loves it.
A Simple Guide To Help Your Pet Take A Better Portrait.
You want your furry friend(s) looking as elegant as possible in their portrait. This starts with a great photograph. Although the best modern pet portrait artists can work with almost any photograph of your pet, a well-taken photograph will make the artwork more authentic.
That is why Next Gen Paws provides a photo guideline to make sure all images shared help create the perfect portrait. They are as follows:
Use natural lighting: Flashlights scare pets. Use natural lights that will not cause red-eye in your images. If you are using studio lights, seek out bright diffused lights.
Focus on the eyes: Allow the dog's expression to be your image's focal point. Expression and personality will help create a more engaging image
Capture their character: Is your dog playful? Capture them doing what they do best.
Finally, send multiple shots to the artists to help them fully understand the pet being portrayed. That way, the portrait becomes a permanent, authentic version of them.
Conclusion
Custom pet portraits tell a story in a manner that few other gifts do. They serve as a constant reminder of an emotional bond between two souls. They ease moods, reduce stress, and ignite conversations that may lead to lasting friendships. They are thoughtful gifts that last a lifetime.