Pet Owners in USA: These 13 Stats Are Mindblowing!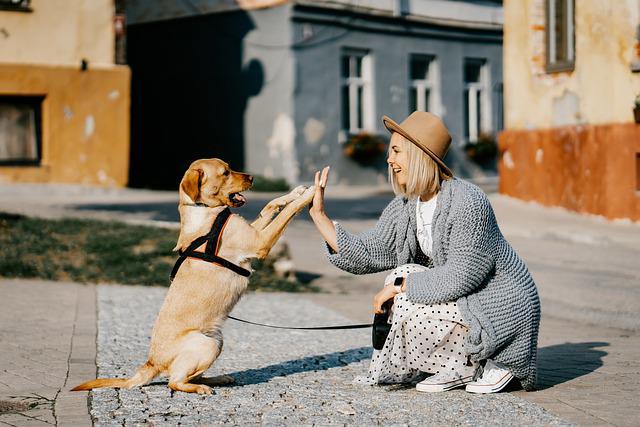 Pet Appreciation Week is upon us. It is a moment to celebrate the terrific companions who stick with us through thick and thin. While you plan a list of fun things to do with your companion, we have some great stats for you. 
1. Over 90.5 million families own a pet
.
According to a survey by the American Pet Products Association (APPA), over 90.5m families own a pet. This accounts for 73 percent of the total households in the United States. There has been a startling growth over the past three decades when only 56% of US families owned pets. 
2. Dogs are the most owned pets in the United States
.
Although cats are competitors, dogs account for roughly 69% of all pets in the US. Cats are the second most popular pets, owned by 45% of all US pet ownerships.  
3. Millennials have the largest pet ownership percentage by generation.
US pet ownership statistics show that Millenials are the most likely persons to own a dog. Over 32 percent of them own a pet. This is closely followed by baby boomers and generation X, who represent 27% and 24% of dog owners.  
4. Most pet owners in the USA are whites and Hispanics
.
The US's pet ownership demographics show the highest ownership rate among white and Hispanic households. White families own 64.7 percent of all pets in the US, while Hispanics own 61.4% of pets. 
5. Over 4.5 million households keep reptiles as pets
.
A 2020 survey shows that over 4.5 million households keep reptiles as pets. Most reptile owners are millennials who account for 35% of the population. 31% of reptile owners are Gen-X. The most popular reptile kept are turtles. Snakes and lizards make up 18% and 26% of reptiles kept as pets. 
6. Most dog owners are south. Most cat owners are north
.
A state survey to determine pet ownership statistics spotted a fascinating fact. Southern states are majorly dog-owning states, while their northern companions love cats. States such as New Hampshire have the highest percentage of cat-owning households. Meanwhile, down south, Texas, Kansas, and Kentucky have the highest dog ownership. 
7. There are apparent differences between cat and dog owner personalities
.
Our pet ownership dataset has revealed startling differences between cat and dog owners. Most cat owners work in the creative fields. They also enjoy hobbies like gardening, writing, and reading. On the other hand, dog owners are more likely to work in the financial field. Their hobbies are often dancing, traveling, and sports.  
Interestingly, 70% of cat owners claim that their pets help reduce stress. 66% of dog owners say the same thing. However, 45% of dog owners and 8% of cat owners claim that their pets improve their lives through exercise. Finally, dog birthdays are twice more likely to be celebrated than cat birthdays.  
8. Cats have a higher average per household
.
There are more dogs as pets in the US. But statistics on the average number of pets per household paint a different story. Cats have a slightly higher average than dogs, accounting for 1.8 pets per household. The average number of dogs per family is 1.6.  
9. Pet ownership is lower in urban areas than in rural areas
.
States with a large expanse of rural areas have more pet parents than urban areas. States that own the least pets include New Jersey, Rhode Island, and New York. In contrast, Arkansas, Montana, and Idaho have high rates of pet ownership. According to Zippia, most cat owners are in colder states such as Washington and Maine.
10. The United States Has the Highest Number of Pet Owners In the World
With over 90 million pet-owning households, the US has the highest number of pet owners worldwide. Despite dominating pet ownership statistics by country, the US has a significant stray pet population. Roughly 70 million dogs and cats are homeless and struggling to survive in the US. 
In contrast, the Netherlands has an almost zero stray pet population. They achieved this through their CNVR program. The acronym stands for collect, neuter, vaccinate and return. By also imposing higher taxes on animals purchased from pet stores. This measure encouraged animal shelter adoptions. 
11. Wealthy Americans keep more "exotic" pets
.
A large percentage of the wealthiest Americans tend to keep horses and dogs. Over 39% of the pets kept by the ultra-high net worth individuals in the USA are horses. Dogs account for 33%. Cats, fish, and birds follow with 3.6%, 3.1%, and 0.9%, respectively. 
12. Most cat owners are women aged 50 and above
The Veterinary Digest recently conducted a survey. The results showed that older Americans and women comprise most cat owners. The average age range of a cat owner in the US is 55 to 64 years old. 
13. M
ost pet owners are 40 to 54 years olds
.
According to the latest pet ownership statistics 2022, most pet owners age between 40 and 54 years of age. About 64% of persons within that age bracket own a pet. Dog owners in the US have an average age of 47 years. 
Celebrate National Pet Week With Next Gen Paws 
National Pet Week is the perfect time to celebrate the love of your pet. You can also share this love with other pet parents across the world. How? Order a custom pet portrait from Next Gen Paws. Your pet deserves its moment, and our artists can provide you with a personalized drawing. 
Choose from various styles, Christmas, movies, minimalistic, sports, and renaissance ideas. You can also morph your pet into your desired occupation. Adorn your pet art on canvas paintings, frames, phone cases, mugs, fuzzy blankets, pillows, and apparel. You can also gift your pet-loving friend an NGP gift card. 
Adieu
Despite having the most global pet owners, the USA has a long way to go in curbing strays. The National Pet Week is an opportunity to appreciate our pets for the bond we share and demand more action to protect pets.