New Product Alert: Pawdie Hoodie!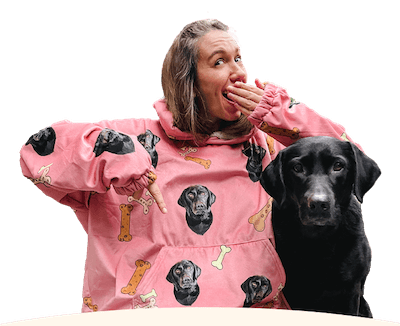 NextGenPaws (NGP) is delighted to introduce its latest addition to its already impressive collection of hand-drawn pet apparel, the Pawdie Hoodie!
Soft, cuddly, and the product of pet-friendly materials, these oversized hoodies are a perfect winter accessory. They will keep you warm and immortalize your friend in fabric-heaven. These high quality custom hoodies are perfect for those who want to keep their beloved pet close to their heart.
Premium Quality 
The benchmark for any hoodie for dog and cat owners is the fabric. Great fabrics for pets should be easy to clean off, should not wear out easily, and your pet should feel comfortable brushing against them. A great choice of fabric is microfiber. Durability, comfort, and the ease at which it cleans are some of the reasons why microfiber stands out. The Pawdie Hoodie is made from a microfiber fleece material that guarantees its durability and quality.  
Bespoke Art, Hand-drawn to Perfection. 
No two Pawdie hoodies are the same. Each is a fully customizable, bespoke design containing a unique, hand-drawn representation of your pet. Do you need improvements to your design? NextGenPaws allows for unlimited revisions until it meets your needs.  
Unlimited revisions
The Pawdie Hoodie allows you the freedom to request as many revisions as you'd like before the work is accepted, at the cost of the individual doing the work. You must admit a fully customizable blanket hoodie is a perfect gift for pet lovers!
Styles and Colors to Purr For 
Every aspect of the Pawdie Hoodie design is fully customizable to meet your taste. You have 5 default color choices including pink, blue, cream, green and burgundy. And if these are not what you want, send in your preferred color.  You can also decide on the art you want portrayed alongside your pet portrait. That's not all––you can add up to six pets/ faces to your hoodie.
Our Customers Are Smitten 
Our reviews are a testimony to the quality of our work. Let's share a few:
"I am so in love with my new Pawdie Hoodie! The hoodie is super soft and the image of my dog looks just like her!"
"This is the best gift I've ever gotten for my cat! The artist did an amazing job of capturing her personality in the drawing."
"I never knew how much I needed a Pawdie Hoodie until I got one. I get so many compliments on it and it's so cozy!"
If you are looking for a gift that is personal, unique, and of great quality, look no further than the custom hoodie from NextGenPaws! Order yours today!
How To Order
STEP 1: Choose Your Style 
Selecting your portrait style is the first step. For the hooded blanket for your pet, pick from a variety of portraits that are available. Don't forget to look at Siblings as well!
Once you've found "The One," just use the upload button on the product page to upload a photo of your pet. Please adhere to our photo guidelines!
To complete, put the item in your shopping cart and submit your order. Please make sure to include both your phone number and email address in case we need to contact you.
Getting The Best Photo for Your Pawdie Hoodie
Do your best to take the photo of your pet at eye level with it.
The pet should be looking at the camera for the best results.
In order for us to capture your pet's distinctive features and character, try to get as near to the subject as you can without introducing too much distortion (PLEASE DO NOT USE FISHEYE).
The best lighting is attained either indoors while it is bright outside or outdoors in a natural daylight environment away from direct sunlight. Poor lighting could lead to quality issues.
Do not post fuzzy pictures.
Please make sure that both ears are visible!
Please take note that we create your artwork using the same photo you supply with your order. Therefore, check that the angle fits nicely with the portrait design you've chosen, that the fur color is accurate, and that you're generally satisfied with the image before you post it.
Step 2: NGP Creates the Perfect Art
After that, we'll check the photo to make sure it's the proper one for the size and portrait choice. If a better one becomes necessary, we might need to contact you to ask for an alternative.
After that, one of our talented designers will carefully and meticulously create your custom pet artwork.
We'll do an internal quality check to verify that your original pet artwork is flawless.
In order to make sure you are completely satisfied with the final design, we will then give you a Sneak Peek. We will gladly accept modifications to your final design as well.
STEP 3: It's Yours!
The final printing is the next stage. We collaborate with regional photo printing businesses in 30 different nations to produce your custom pet artwork promptly, consistently, and to the highest standards.
Following a final examination for printing quality, your artwork will be carefully wrapped and sent to your home.
As soon as a tracking number is available, we'll give it to you.
Shipping and Delivery 
All hoodies are shipped within 1-2 days of placing your order. Shipping is free for all orders over $75. For orders below $75, shipping is a flat rate of $5. We use a variety of shipping carriers depending on your location. We currently ship to the US, Canada, Europe, Australia and New Zealand.
If you would like your order shipped to another country not listed here, please contact us and we will try our best to accommodate your request. Shipping times vary depending on your location. For most locations, you can expect your order to arrive within 2-3 weeks. For more information on shipping, please visit our Shipping & Delivery page.
If, by any remote chance, you are not satisfied with your purchase, we accept returns and exchanges within 30 days of delivery.
Pawdie Hoodie!
The Pawdie Hoodie is the latest addition to NextGenPaws' (NGP) impressive collection of quality fully customizable hand-drawn pet apparel. It gives you the opportunity to design a custom hoodie that you and your pet will absolutely cherish. By using our premium custom hoodies, you can create a unique and stylish piece of clothing that is perfect for any occasion for your pet.