How to Safely Travel with Your Pet 2022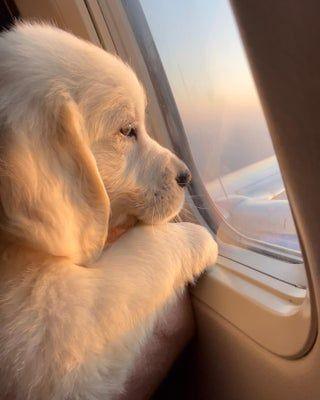 A Guide on How to Travel with Pets                                                      
Visit Your Vet
If you are arranging an adventurous trip with your pet, keeping your pet's health in check is essential. There are certain things to note while you are traveling, for instance, whether your pet is ready for touring or not or if the pet is healthy enough to go. If your pet feels anxious while traveling, talk to the veterinarian for medicines. Your pet has to go through many procedures before the journey, like blood tests and microchip installation, which must help locate and check if there are any parasites on it. 
Pack enough food and water
Ask your veterinarian about the food and water for your pet while you are on your vacation so he doesn't face stomach issues. You may pack his favorite food to which he is already used.
Consider Pet's Comfort
The comfort of your furry buddy should be your foremost priority. You must do a short trial drive with him to see if they are comfortable with it or not if you are traveling by road. Make sure your pet eats nothing before traveling to avoid stomach issues. Also, you should save in mind that some pets prefer to stay at home rather than travel.
Travel-safe Pet Crates
Whether you are traveling on a ship, car, or plane. You must put him in a travel-safe crate or carriages. By using travel-safe boxes, your pup would be able to avoid any sort of injury or inconvenience. Travel-safe crates are well ventilated to keep the fresh air flowing.
Bring Your Pet's Toys
Everyone knows that traveling for long makes everyone bored. Bring your puppy's favorite toys to keep it occupied with something. You can also provide him with new toys to enjoy during the journey.
How to travel with your pet by car
Traveling with your pets in a vehicle can prove stressful for your pet, so it is best for them if you introduce your pets to short drives before the journey to make them used to it. It will calm their anxiety and stress for a little bit. By doing that, you may also understand which place in the car suits your pet best. Travel-safe carriers or crates are helpful if you are traveling with your pet. It makes your pet comfortable in a place of its own, and they are also a handful to anchor the carriage with the car's seat belt.
There are safety measures that can be used on how to travel with your pet by car:
Your dog must not travel in the front seat. If the pet is traveling in the front seat, you must not forget to turn off the airbag on the passenger seat.
Packing a lot of water will help to keep your dog cool. 
Always make a lot of rest stops for your dog to relax and eliminate. 
Keep in mind to bring your pet's favorite toys for the journey. 
Do not let your pet eat something before traveling; it might induce motion sickness.
How to Travel with your pet by flying
Traveling on an airplane with your pet can be riskier than it sounds. Because of their tiny nasal passages, it is dangerous for brachycephalic animals such as pugs, Persian cats, and bulldogs. Traveling in a plane is not considered a good idea; however if you are moving permanently or going for an extended vacation. Flying can be a stressful journey for your puppy as it takes your pet out of your dog's comfort zone and exposes them to a new environment.
You should comprehensively consider the pros and cons of traveling by air. Most dogs are not comfortable traveling, so it's best to leave them in the care of a pet-sitter, or you may ask your friend or a family member to take care of them.
You must choose the airline wisely. Certain airlines assure the protection of your dog throughout the journey.
Check in as much as possible to spend some time with him.
You must book direct flights when you are traveling with a furry buddy. It will preserve you and him from a lot of misery.
Carry a photograph of your loved one with you. It will help the workers to recognize her.
Immediately pick your furry friend as the flight ends. After the flight, visit your nearest veterinarian to know your dog's condition.  
How to travel with your pet by train:
As an owner of a dog, all you are concerned about is your dog's safety. However, if you need to travel by train, you must be ready to opt for the safest option. Many railways promise the safest mode of transportation for a dog. One of them is the Indian railways. You can book the whole first class compartment for your furry friend, who can have a comfortable journey.
The several guidelines to follow when you are traveling with your pet by train are:
You need to keep a check on your furry buddy. Otherwise, charges can apply for cleaning purposes. 
The dog must not occupy the sets. Otherwise, they may charge you.
Keep your dog silent so it can not disturb the other passengers. 
As a pet owner, you must carefully plan the whole trip as it would make things easier for you and your pet. Also, it will keep your little buddy safe. You can also research different options and choose what fits your pet best. Always carry the leash and collar of your pet while traveling. Ask your local vet how you can make your pets comfortable while traveling. There are always a lot of different airlines and railways you can consider who assure you the safety of your pet and a comfortable journey.