Gifts For Cat Lovers | Purr-fectly Meow-worthy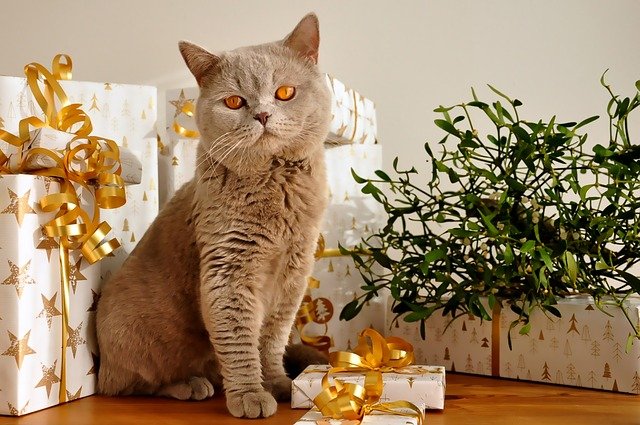 Wedding gifts require a lot of thought. Finding the perfect, standout gift is hard since you are certainly not the only person getting your pal memorabilia. The perfect gift should be, beyond being beautiful, useful to the couple—an arduous task when they seem to have it all. The good thing is, they are cat lovers! And we have some incredible ideas of gifts for cat lovers to help you make that day a special one. Shall we begin?
7 Meow-worthy Wedding Gifts for Cat Lovers

Here is your chance to win in two ways. First, you get to stand out by giving your favorite couple a gift almost nobody else would. Secondly, you ensure that their four-legged friend is an integral part of the memory. Next Gen Paws has an incredible collection of custom pet portraits with various themes and room to add as many pets as you need to.
Our furry friend needs to keep busy while the couple gets busy honeymooning . This cat toy collection comes with a collapsible cat tunnel, feather toy, fluffy mouse, and crinkle balls. There is no better way to achieve this than with a cat toy collection to your feline occupied. A cat toy collection is a useful stand-out gift that will amuse any cat lover.
Celebrate the couple and your pet with custom mugs that immortalize the occasion. Fewer gifts are going to get your furry friends to purr out of contentment than these everyday mugs. This mug will be a constant reminder of your thoughtful act anytime they have a hot beverage. Fair dinkum, few gifts for cat lovers stay ever so useful.
Your favorite couple's home needs to feel like one from the start. These fully customizable blankets will defo serve as a constant reminder of the amazing gift they have. Besides the memories they create, these high-quality blankets are soft, comfy, warm high-quality.
These glasses say, "Cats and wine make life better." There are wedding gifts, and there are special nuptial presents that wow. Our choice of hand-etched wine glasses is certainly in the latter category. These glasses, packed in a stylish gift set, will meow any cat lover.
If your couple has a large-sized apartment, then this gift may be ideal. Ignore its position on this list; this cat scratcher lounge by PetFusion is one of the best gifts for cat lovers out there. Every cat needs a scratcher lounge to scratch, play, and perch. This two-sided lounge can always be turned upside down once the other side has been fully annihilated.
Memories are created every moment of our existence. It is our choice which of these memories we remember. This cat wreath will save the most exquisite memories of yours in a befitting style. This kitty paw print wreath stills a killer line from Jerry Mcquire. Hung on the front door, your cat-loving couple will hardly resist a smile every time they walk in and out.
Commemorate The Occasion In Style
Your friends deserve gifts that speak to them. Our choices of gifts for cat lovers will keep you in a treasured place in the depths of their hearts. Beyond being starling memorabilia, they are items that will remain useful for a pretty long time.