8 Hanukkah Cat Gifts Ideas 2021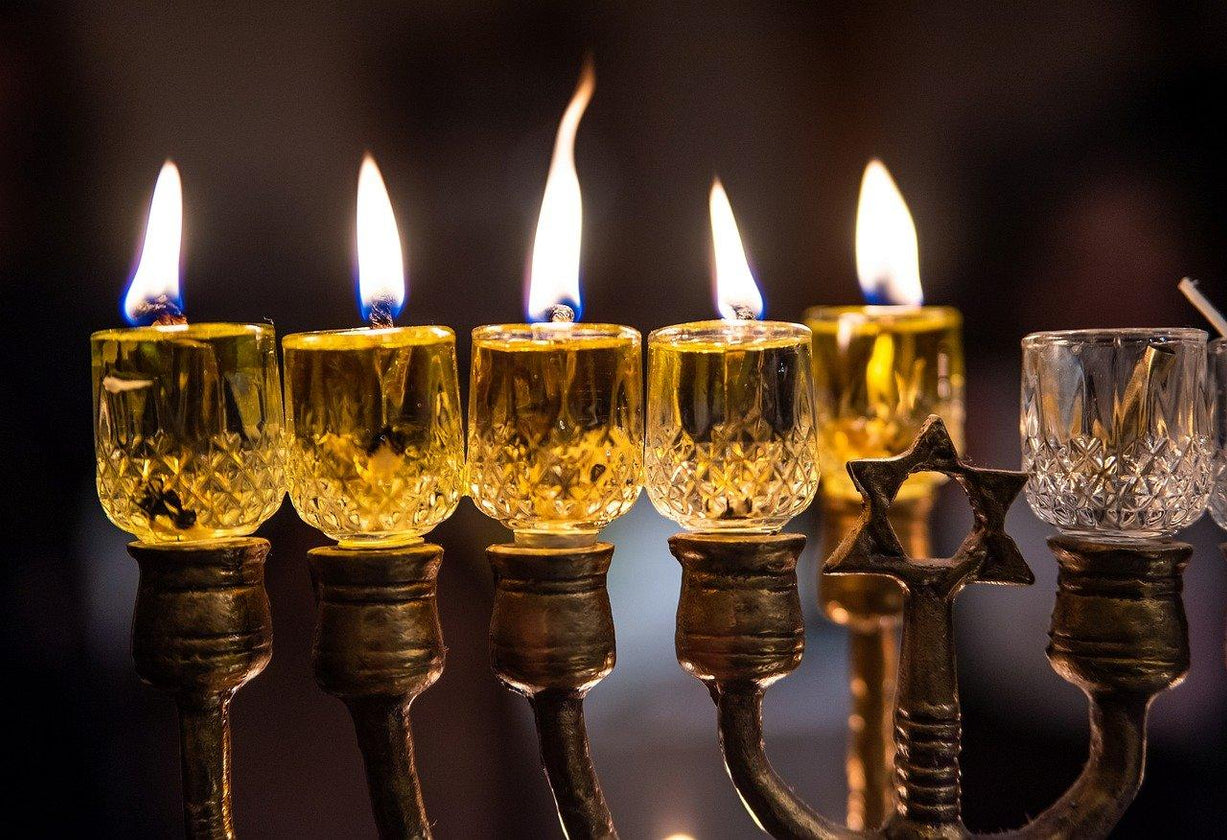 All across the world, for eight days and nights every year, Jewish families come together to celebrate Hanukkah. They do so by lighting the menorah, eating traditional foods, and gifting each other presents. 
While you're celebrating, you don't want the most important members of your family, obviously your pets, to feel like they're left out of the celebrations! So we've put together what we feel are the best Hanukkah cat gifts ideas for 2021. 
1. 
String Cat Toy
Featuring a kitty must—catnip—plus a charming bell and contrasting string, this Hanukkah cat gift will have your friend happily spinning this blue and white dreidel for hours.
2. Phone Cover

For this Hanukkah, why not get an awesome phone cover with a custom print of your cuddly feline friend on there too? The Snap Case makes it easy to slide your phone into a pocket or clutch. Its slim form factor and lightweight design give it a modern look. It has minimal impact on overall device size. Look at how adorable that cover looks, our hearts are melting away! 
This Hanukkah Star of David bow tie looks absolutely amazing as a Hunukkah cat gift. All bows are handmade from the same fabric but will have slight variations. The bow tie will be secured by a black hook and loop strap around any collar or leash. 
Every cat lover needs their own office mug, which is why you should gift or get this amazing mug as a Hanukkah cat gift. Keep your cat at the office with this ultra cute coffee mug that features your gorgeous pet cat. Just be careful, this mug is so cute your office mate might swipe it for themselves!
5. Meal-dispensing Hanukkah Cat Toy

This pet feeding ball is a fun, interactive toy that combines playtime with mealtime to help control your cat's weight. Give the person who loves their cat a healthy Hanukkah cat gift this year. You can choose to put either treats or dry food in the SlimCat. The openings are adjustable so you can tailor how challenging you want it to be for your cat.
6. Canvas

This is one of those gifts that will inspire, awe and strick conversations over an over again! Get a custom cat pet portrait made in honor of your furry loved one! You can choose from a variety of costumes and backgrounds. Encapture the beauty and spirit of your pet today.  
7. Yeowww Dreidel Krinkle Catnip Toy

Put on your yarmulke here comes Hanukkah. This 6" "YEOWWW!-fully" designed toy hand stuffed with YEOWWW! catnip is sure to spin any cool cat's dreidel. Sewn inside is crispy, krinkle fabric for an added euphoric holiday experience.
8. Custom Pet Art Throw Blanket 

Enjoy an incredibly comfy throw blanket as a gift during Hanukkah! You can also choose from a vast selection of styles and have your cat's portrait printed on it! The cat lover in your life would love to snuggle up in this for a night-in with their cat.
We hope that we've been able to help you find 8 worthy gift ideas — for each of the eight nights of Hanukkah of course, so that cats and their owners are sure to enjoy!