7 Best Gifts for Your Cat Obsessed Friend 2022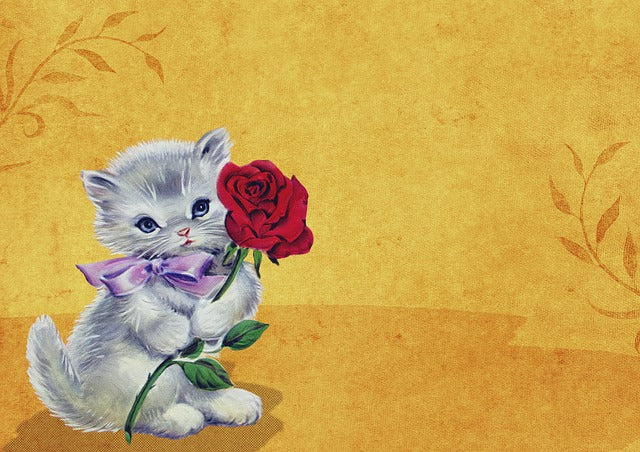 Cat-lovers are the weirdos of the pet-loving universe. And there is absolutely nothing wrong with that. Cats can be sassy – remorselessly knocking things off tables – or lazy, preferring to lie on your chest all day. 
As unapologetic feline lovers, we understand that part of our trait is having an appreciation for virtually everything cat-related. So, before you send us a gift, you need to grasp our personality and that of our feline. This guide on the 7 best gifts for your cat-obsessed friend will help you out. Here you will find unique gifts for cat lovers that cover diverse needs and personalities. 
Being a cat mum is not an easy job, and every feline momma deserves some accolade. This custom pet t-shirt is the perfect way to tell anyone who can read that there is a feline at home who needs them. 
These customized tees come in two different formats; one occupies a centralized position on the shirt with the image of the cat emblazoned in the middle. The other sits on the top corner of the tee. You can personalize these shirts by inserting a picture of the cat and making any other changes you seek. These customized cat-themed gifts for girl cat lovers are a sure smile bringer. 
Custom pet portraits have, for ages, set the standard as the ultimate personalized gift for cat lovers. It is 2022, and nothing has changed. This selection of canvas pet portraits is for adventure seekers. Gift your cat-obsessed friend a cat portrait that reps her fun-loving personality. Impressive options include the Modern Pilot, Scout, Plant Lady, Ship boy, and Karate Paw. 
To order one of the unique gifts for cat lovers in the market, submit a picture of the pet you want to be drawn. Choose a theme and the portrait size and let the artists at Next Gen Paws create a perfect cat portrait. Although design times take two to three days, buyers can expedite orders to under 24 hours for a fee. 
If you are considering buying a customized gift with great utility, think no further than your beloved coffee drinking gear, the mug. These minimalist cat mugs are great personalized gifts for cat lovers. Clean, minimalist, and straight to the point, they will endear any feline lover. 
You also have the option to embed the image of the cat your buddy is head over heels for. This mug is a perfect way for your feline-owning buddy to preserve cherished memories and start each day. 
Some cats love to drink. Others hate water. A cat fountain is one of the few gifts that can help cats fall in love with water. This attractive Catit Flower fountain from chewy will help feline-obsessed friend's cat consume more water. 
Users can choose from three water settings: a calm stream, bubbling top, and gentle flow. This bowl also helps to keep debris and other dirt away from the kitty's water. As a result, the fountain is easy to clean and disassemble when needed.
If you seek inexpensive gifts for cat lovers, a personalized cat phone case is ideal. These cat phone cases can be customized to fit your feline-loving buddy's occupation or, in some cases, the cat. 
The cat can be morphed into a caring nurse, a daring pilot, an introspective novelist, or even a brave firefighter. Few gifts for cat lovers target the profession of their owners. This Next Gen Paws cat phone case will make your kitty-owning amigo proud. 
Our next gift option is for those ready to splurge. Robot vacuums are luxury gifts for tabby guardians who do not enjoy cleaning after their cats. After getting rid of litter boxes, vacuuming rugs and floors of fur and tufts is a task most cat owners detest. A robot vacuum is a perfect solution to this mess. The iRobot Roomba 7+ vacuum relieves you of this responsibility for up to 60 days. 
Compatible with Alexa, Vera, and Google Assistant, this cleaner responds to voice commands. It can work on your instructions, "clean under the kitchen table." Guided by smart maps, it cleans spaces in neat and efficient rows. The device also creates personalized cleaning schedules to ensure that the home stays free of mess. If you wish to buy these gifts for cat lovers, Amazon, Best Buy, and iRobot are great shopping sites. 
Last on our list of cool cat gifts is this jeans jacket harness. This outfit will help your cat look stylish while keeping it on a leash, if necessary. This gear can serve as a car seat harness, party cloth, Halloween costume, or holiday outfit. 
With this jacket on, you and your cat can explore the great outdoors, looking badass. Made from soft and comfortable denim materials, this product is fully adjustable for a tight or loose fit and allows freedom of movement. These jackets are great inexpensive gifts for cat lovers due to their fancy look and usefulness. 
Don't Forget!!!
To choose the best gifts for your cat-obsessed friend, you need to know your budget. You should also have an idea of your buddy's personality. These gift ideas should help you make an informed decision on what works best. Inexpensive items include custom pet t-shirts from Next Gen Paws, jean jackets, and plastic flower fountains. If you have a bit more money to burn, then a Roomba vacuum cleaner will make your buddy happier and more grateful. At the end of it all, it is essential to remember that the best gifts come from the heart and not the shopping site. Happy shopping!